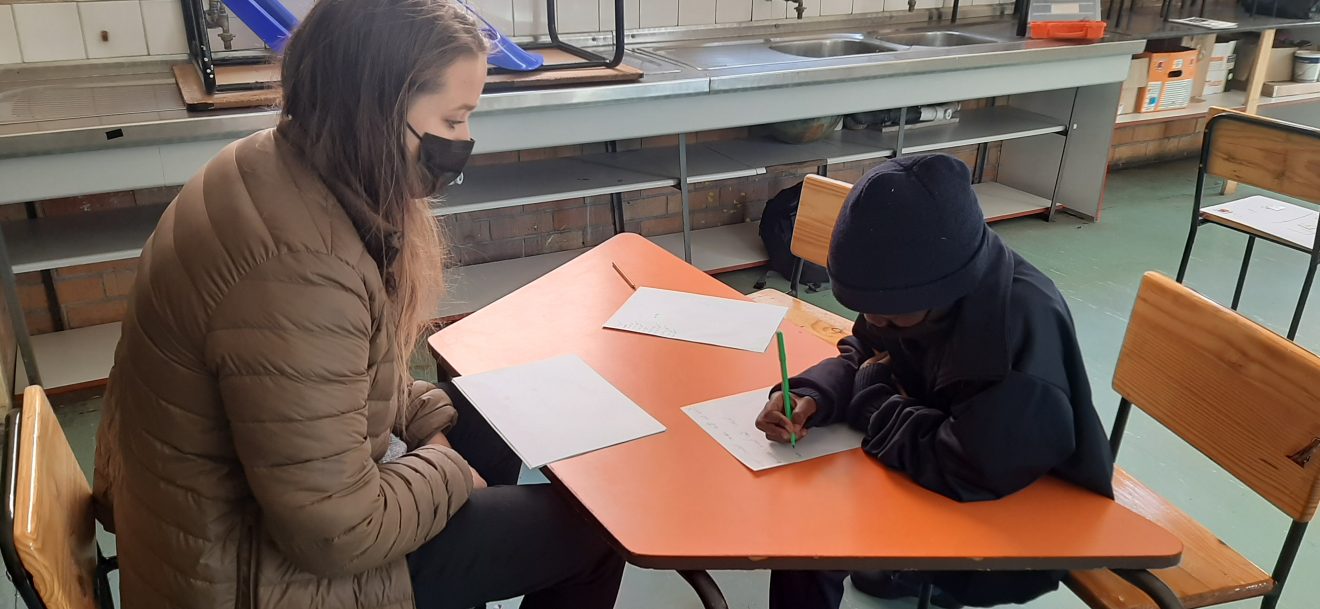 August 2021 newsletter
Our teacher Gisele joined the project in 2017. She first came as a parent, offering to assist children and families in difficulty. She had a concern for every single one of them. She had a legal background but wanted to train in social work to give them the best assistance she could. She was appointed to teach the mixed grade class at our Observatory Girls' Primary School campus.
As soon as the grade was operational, she came back to the Sacred Heart College campus and carried out her services as a teacher in every grade where she was asked to be. She taught our grade 1s, 3s and 4s.
Gisele was very dedicated to her work and loved all the children in the project. She had recently done a training course as a Kids Coach; and was applying those skills to help children be more resilient and to better themselves.
She was very strict with herself, in a sense that she wouldn't leave a task without finishing it; and that is what she expected from everyone she worked with. During the last month of her life, she had already put all her class marks in order and set all the exams for her class. She was a steadfast witness to her deep faith and kept a hopeful attitude to the end.
Her last contribution to the project was her participation in a video (see article below) that will be used to celebrate the World Day of Migrants and Refugees in September this year.
The passing on of Ma'am Gisele is a big loss in our project, and she will be always remembered for her great contribution. We pray that God takes care of the family she leaves behind. May her soul Rest in Peace.
Feature of the project by the Vatican
As recently shared in a press release, the project had the honour to be featured by the Vatican's Migrants and Refugees Section in two videos that were prepared for the upcoming World Day of Migrants and Refugees.
This year's theme
Towards an ever wider "we"
promotes social cohesion and calls for inclusive societies to be built and live in peace, and to benefit from these intercultural relations.
Thank you so much again to the Vatican's Section and to the Southern African Catholic Bishops' Conference for making this possible. A special thanks to Archbishop Buti Tlhagale for accepting to be a part of it through his inspirational call.
We are also very thankful to everyone who shared the great news among their network and to Marists of Champagnat for writing an article on this. You can find it here:
On the 7th, our grade 6 learners took part in a scout programme with the Sea Scouts Troop from 3rd Kensington Scout Group. The day-long programme started with an ice breaker activity, then learners were divided into different patrol groups for which they had to come up with group names and flags. Once in their groups, the learners were given assignments to build structures using planks, ropes, and other materials, and enjoyed fun games.
To conclude the day, learners had lunch and received honorary mementos to remember this great day spent together.
Gardening with our learners
It's good to learn in class but it's even better to be able to practice what you have learnt. On the 18th, the grade 7 learners planted vegetables in the garden that one of our parents prepared earlier this year. It was a great experience learning gardening skills. This is now an ongoing activity. These learners are responsible for maintaining the garden which includes watering the vegetables and cleaning the garden until it's harvest time.
Children are different and as a result they comprehend differently. Some can understand immediately, and some need more time and attention. This month, the Sacred Heart College campus started offering remedial classes for the learners struggling with maths and reading.
These classes are taught by Jessica. She is currently working with some of our grade 4 learners. Her lessons incorporate games, music, and some visuals. A teacher must be creative if that's a way for the learners to remember and understand the lesson!
Thank you, Jessica, for the time and effort invested to make a difference in the learning experience of our children.
On the 27th of August, our grade 5 learners visited the National Children's Theatre to watch a show called "Peter Rabbit and Me", a dramatisation of the story of Peter Rabbit. The event took place at the Theatre's COVID-friendly outdoor imagination theatre.
It was great to see how some learners were inspired to pursue a career in acting after watching the show. Thank you to the Theatre for the fun show!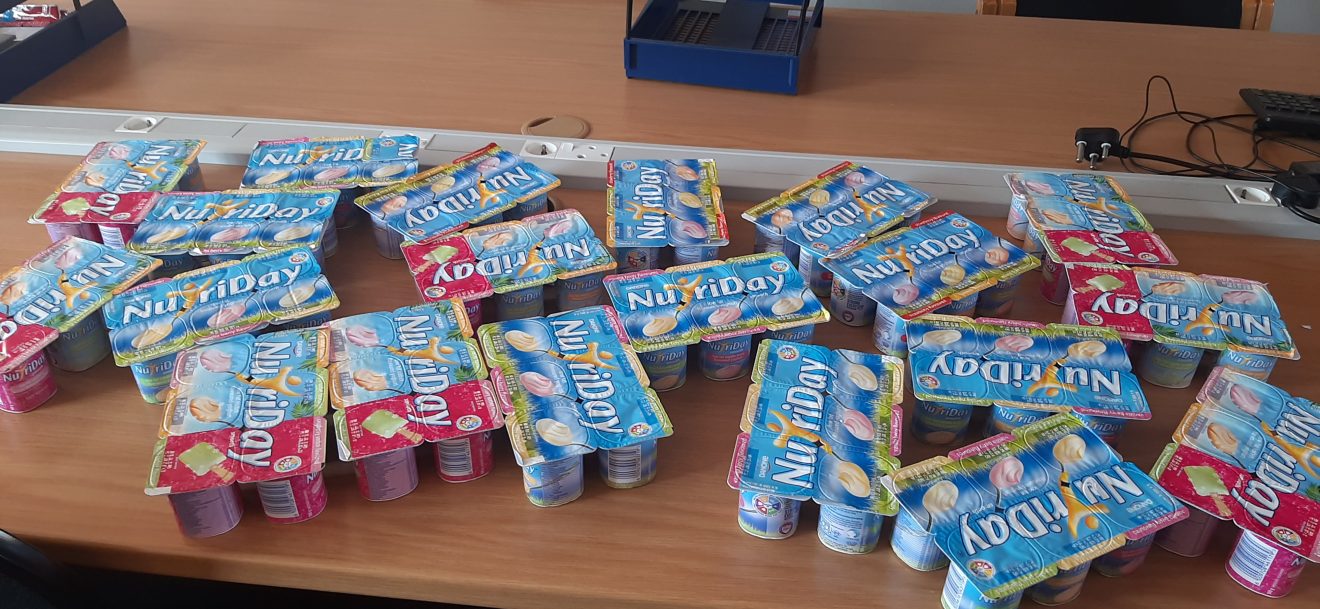 Early August, the project received a donation of over 100 yoghurts and breads. This generous gesture was done by the parents of one of our campuses, Sacred Heart College, and benefited all of our learners at this school. Thank you so much to them for supporting our families in these difficult times for all.
Visit from Oxford University Press South Africa
Oxford University Press South Africa is an educational publisher that designs teaching and learning materials. These materials include textbooks, dictionaries, atlases and readers, and are in line with the South African curriculum.
On the 16th, the teachers at our Sacred Heart College campus attended a presentation by them. The aim was to get our teaching staff exposed to different teaching material for the grades that they teach. After the presentation, they took time to go through the available material and decide which is best for their classes. This will be purchased by the project in an effort to always ensure quality education.
Parent information session with the UNHCR
On the 26th, the project organised a parent information sharing session on documentation with the United Nations High Commissioner for Refugees (UNHCR). The UNHCR representative addressed various documentation related issues (e.g. how to apply for asylum, the procedure in case of rejection of an asylum application). She also took the details of the parents who are facing difficulties obtaining a renewal of their documents, to assist them.
The meeting was very informative. It allowed space for our parents to ask questions and raise concerns on their immigration documents, and to be advised on how to address them.
On 12 August, the advocacy team was excited to be invited to join a virtual meeting of the Education Dean's Forum. This Forum comprises the Deans of Education from the country's 26 public universities.
With its partner Mindburst Workshop, the project had the opportunity to introduce the model of Three2Six and to provide an overview of its anti-xenophobia resource "Talking and Thinking about Refugees".
The aim of this introduction was to encourage these universities to use the resource in teacher training for instance. Over 30 persons attended the presentation which sparked great interest among the audience with whom our team engaged further about the resource.
We are very excited to announce that Jessica Barnard from Switzerland who has been volunteering with us since May, helping with remedial classes for learners in need, is now a grade 4 class teacher at the project. Jessica has a BA in pre and primary education. She will be teaching our learners English and Life Skills. Good luck on this exciting new journey!
Each donation counts and helps us make a valuable change in the lives of our learners