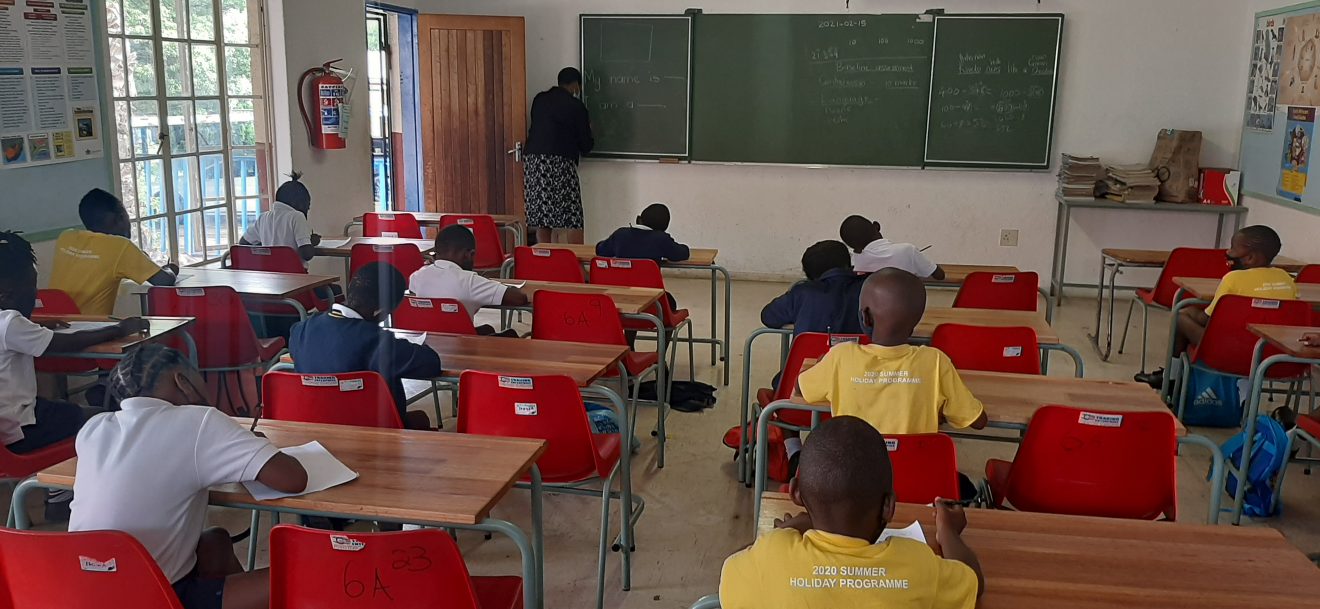 February 2021 newsletter
Return to campuses
Mid-February, the regulations in South Africa allowed for our children to come back to our campuses. Our teachers were thrilled to welcome them back. All necessary COVID protocols were followed by all, and classrooms allowed for social distancing and good air flow.
Before their return to campus, our children were learning remotely on WhatsApp for a few weeks which was successful as everyone became familiar with this system last year, during the 3 months of hard lockdown. Welcome back!
COVID-19 awareness with our children
The COVID-19 pandemic is a reality and, unfortunately, we have to live with it. As our children came back to school this month, Peta-Anne, the Sacred Heart College school nurse, volunteered to address our children on the COVID-19 protocols to follow to try reduce the spread of the virus.
She explained the various symptoms of the virus as well as how COVID-19 spreads, and encouraged the children to do the following:
-
cover mouth and nose with flexed elbow or tissue when coughing or sneezing, and
dispose of used tissue immediately ;
-
thoroughly and regularly wash hands with soap and water;
-
frequently clean touched surfaces and objects; and
-
respect the social distance of 1 meter.
End of the Heal and Connect programme with Play Africa
On the 3rd of February, our partner Play Africa distributed food parcels and masks to the parents from our Observatory Girls' Primary School campus who took part in their Heal and Connect programme.
The programme came to an end in February after operating for a few months. In addition to food parcels, they provided
psychosocial support, socially distanced connect sessions with other parents on topics such as self-care, and play parcels. Through these initiatives, our parents learnt how to deal with stress to better support their children during these difficult times, and how to play with them to have a conducive home environment.
Some of our parents shared their feedback on this programme:
"I see a lot of change in my children, they are more playful now, the play parcel they received keeps them on their feet and energized."
"Play Africa has done a lot for me through their programme I am super grateful, the advice they gave us is so useful and not to mention the food parcel I received from Play Africa it helped to sustain the nutrition in the house."
"I really enjoyed the encouragement and the toys with information and notes inside, how Play Africa guided us on how to engage with our children, showing us ways to do so in order to create a bond with our kids."
"I have developed so much change and new ways of doing things, I now create time for myself as I learned from the self-care sessions, I go to the park to refresh and take a walk, something I did not consider doing before because I always focused and worried about work and putting food on the table."
"I now can rely on my own individual strength and deal with whatever comes my way thanks to the heal and connect session."
A big thank you to the Play Africa team for offering this fantastic programme to our parents. It was very beneficial to them especially during these challenging times.
Food donation to our families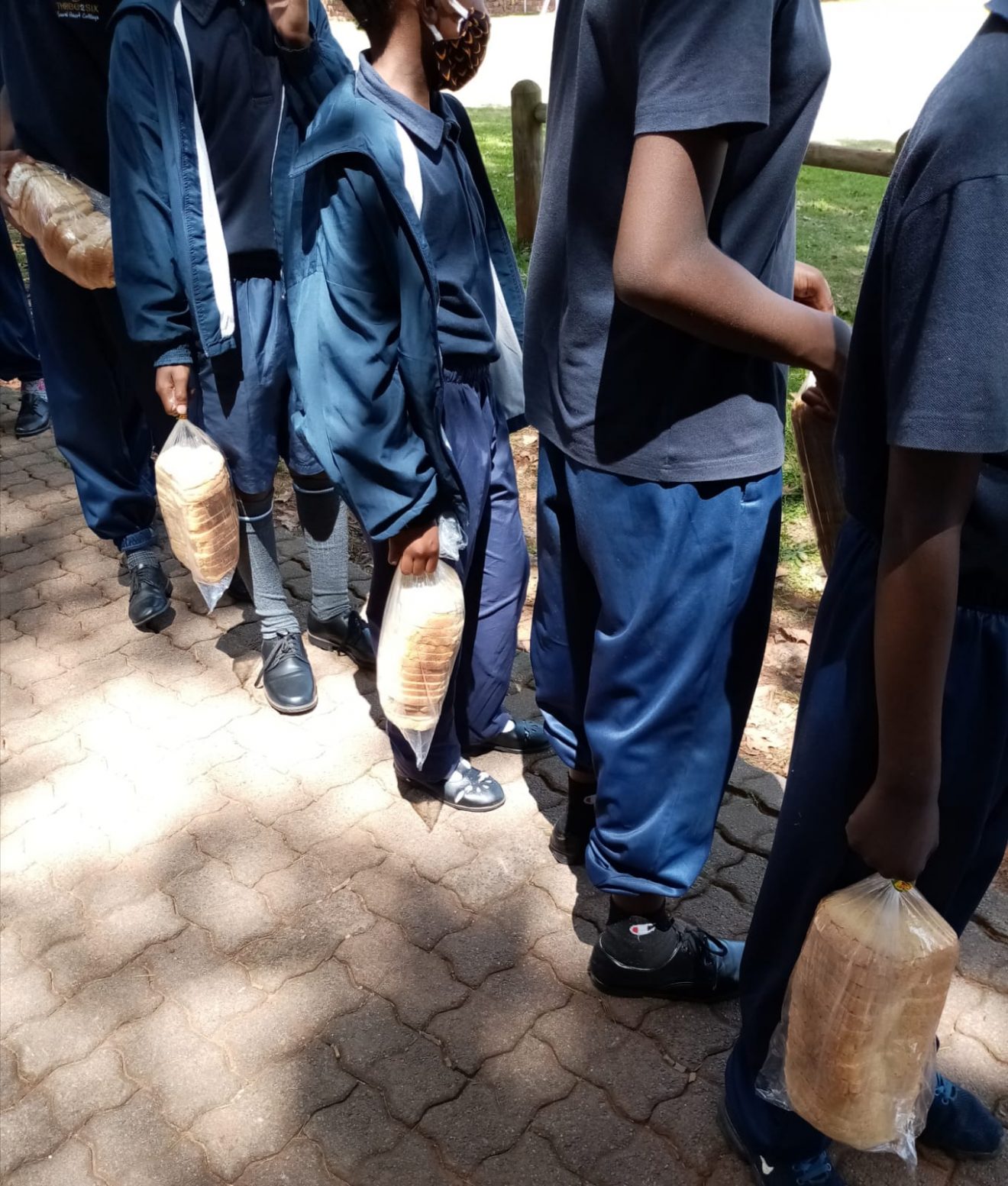 Mrs Fatima Judean is a former Sacred Heart College parent who has been involved in the project since 2013, donating vegetables and bread to our most vulnerable families.
This month, she donated bread to 110 children at our Sacred Heart College campus as well as vegetables which were packed by our Grade 7s as part of their community service. The food parcels were sent home with the children.
We are very grateful for her donation, and to everyone who donates to the project. Your donations are highly appreciated and help us make a very real difference in our children's lives, especially during the current crisis.
Advocacy update
Early February, we filmed a short video with our director, Mark Potterton, and our Holy Family College campus coordinator, Justine Kimbala, to share our best wishes for the new year as well as our plans for 2021. If you haven't seen it, click HERE.
Submissions to Parliament
At the end of the month, as part of a public consultation, the project sent submissions to the Department of Home Affairs on two draft policies, the one-stop border post policy and the official identity management policy. Three2Six made these submissions to ensure the rights of refugees, asylum seekers and migrants are protected by these policies, during their design and throughout their implementation. To prepare for these submissions, the project took part in meetings with the Catholic Parliamentary Liaison Office (CPLO), the Southern African Catholic Bishops Conference (SACBC) and the Scalabrini Centre which helped understand the content of the draft policies.
Thank you to them for their assistance in this process.
REPSSI research project on psychosocial needs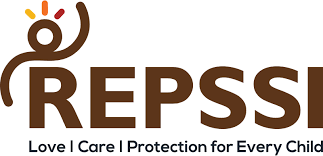 This month, the project was interviewed by a consultant working with Regional Psychosocial Support Initiative (REPPSI) on a project funded by our donor, Terre des Hommes. We provided insight on the needs of our teachers with regards to psychosocial support of our learners, the main psychosocial problems that our children are coping with, and what could be implemented to assist our teachers with these needs.
The aim of this initiative is to develop a resource to help social workers and teachers provide psychosocial support to the refugee children they work with.
Psychosocial rights forum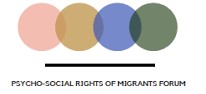 On 11 February was the first monthly meeting of the psychosocial rights forum of 2021. The participants included the UNHCR, Jesuit Refugee Service, REPSSI, the City of Johannesburg, the Department of Justice and CoRMSA.
The new participants introduced their services to allow for collaboration between organisations. A way forward was discussed to follow up on the Indaba meetings held in October 20
20 on social cohesion
in South Africa. The participants discussed the need to raise awareness on refugees and the partners that could be approached to this end, including government departments. Some representatives of organisations also presented their efforts in terms of social cohesion to inspire others to run similar activities.
Training on advocacy campaigning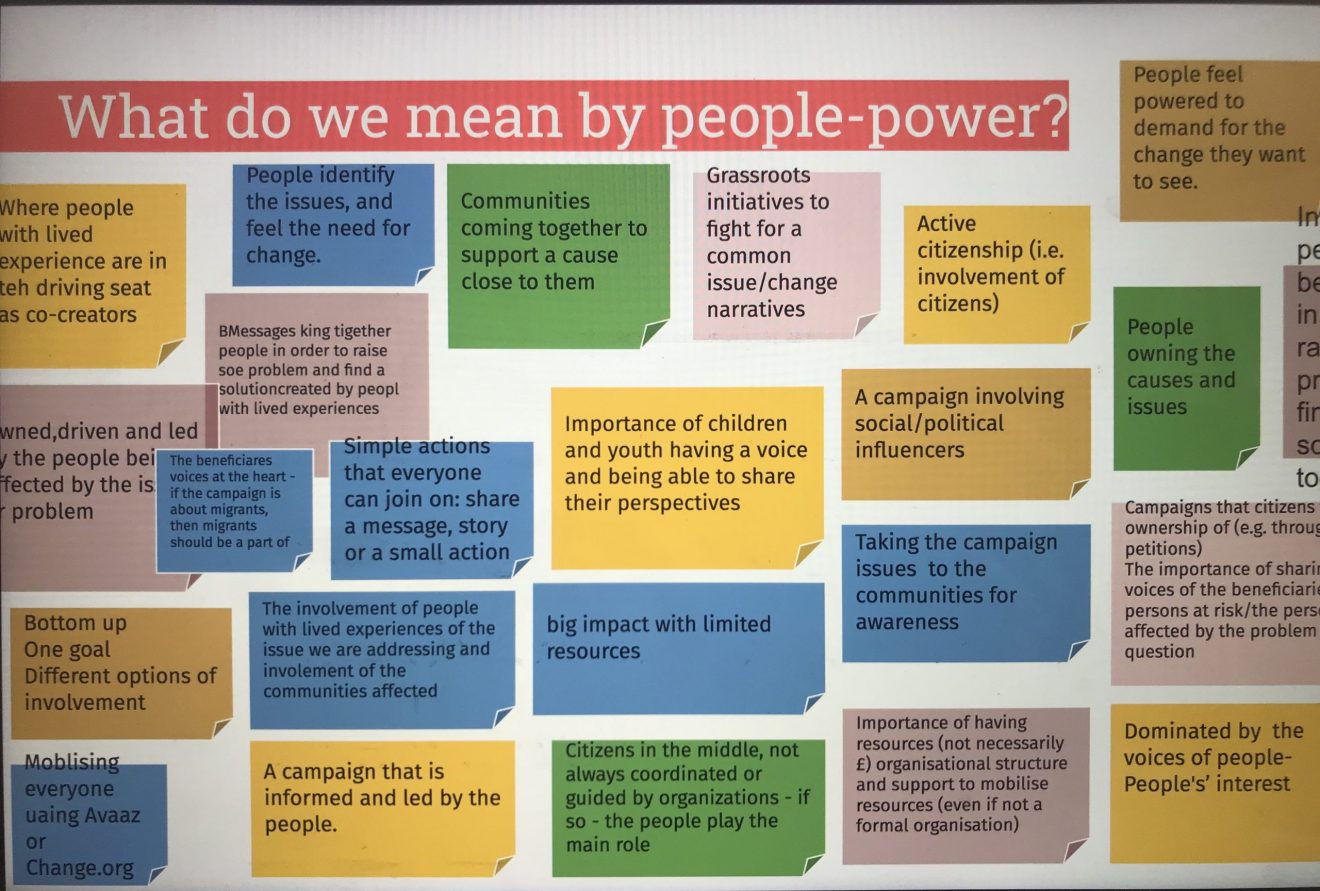 Between the 22nd and 26th of February, we had the opportunity to join a training on modern campaign fundamentals by Mobilisation Lab, through Destination Unknown. The aim of the 4-day training was to learn more about how to effectively design people-powered campaigns for systemic change to address complex challenges. These techniques were applied through numerous group sessions for which a real campaign issue was used.
These sessions allowed participants from similar contexts and geographical areas to exchange ideas and learn from each other. Going forward, the project will implement these tools to design its advocacy campaigns, to tell stories on refugee related topics in a way that engages key actors and addresses the root causes of these issues for a long-term impact.
Staff update
New team member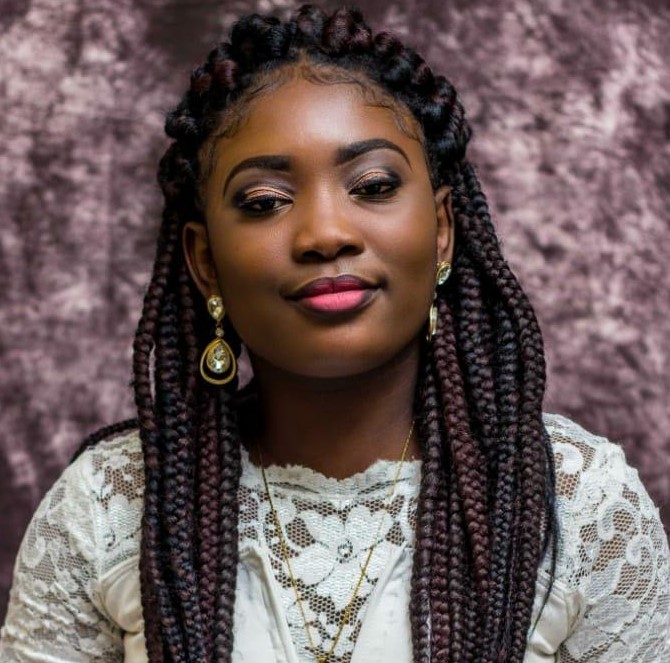 New monitoring and evaluation officer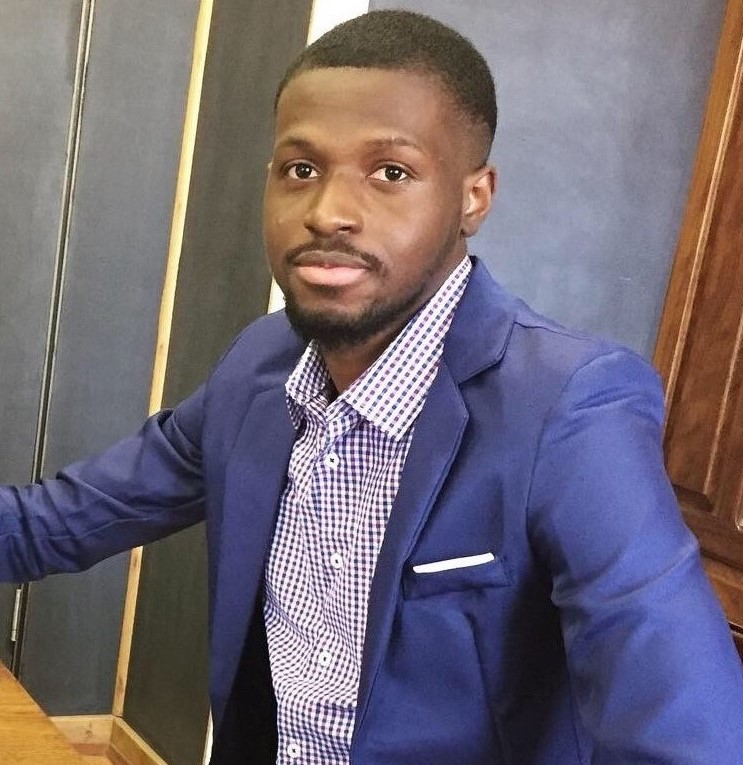 In February, we welcomed Divine to the team. She has taken over from Erica, as a communications officer. Divine is supporting the advocacy, communication and stakeholder engagement officer in various tasks such as the monthly newsletter and social media content. She is also covering the various events taking place on our campuses.
Divine is a past Three2Six learner. She was part of the first cohort of children the project assisted in 2008. She studied marketing management at the University of the Vaal and is now gaining her first work experience at the project.
Tony, who has been with the project for over a year as our IT intern, has started a new role with us. He is our new monitoring and evaluation officer. As such, he will support our team with the collection, capturing and analysis of relevant data on our operations and beneficiaries, to better inform our practice and for accurate reporting to our supporters. Tony will remain our IT intern as well.
Best of luck Tony with your new role!