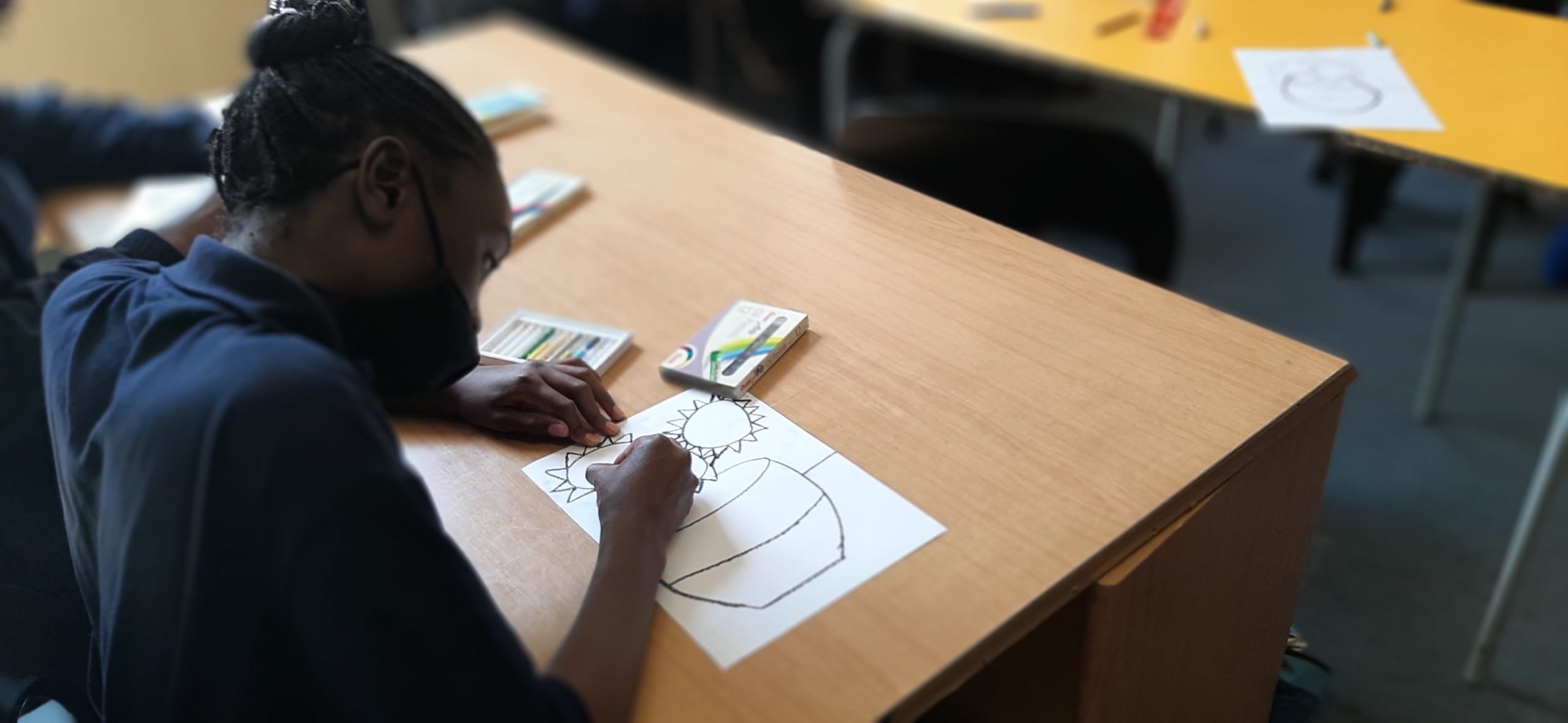 March 2021 newsletter
Body Mass Index measurements on our campuses
In March, Tony, our monitoring & evaluation officer, with the help of our volunteers visited our 3 campuses to take the children's height and weight in order to determine their body mass index. Besides that, the children were asked several questions to complete a nutrition survey where we gathered information on the meals they have at home.
These measurements are taken every term in order for us to keep track of the children's growth throughout the year. This is an important process at the project as it gives us insight into their eating habits and how our nutrition programme may need to be adapted.
Mask distribution at Sacred Heart College
On the 2nd of March, the learners of our Sacred Heart College campus received new masks that were bought by the project. This allows us to ensure that our children stay safe at all times, including outside of Three2Six. We would like to thank our partners for their contributions to the project which help us fund such essential initiatives.
Interview at Radio Veritas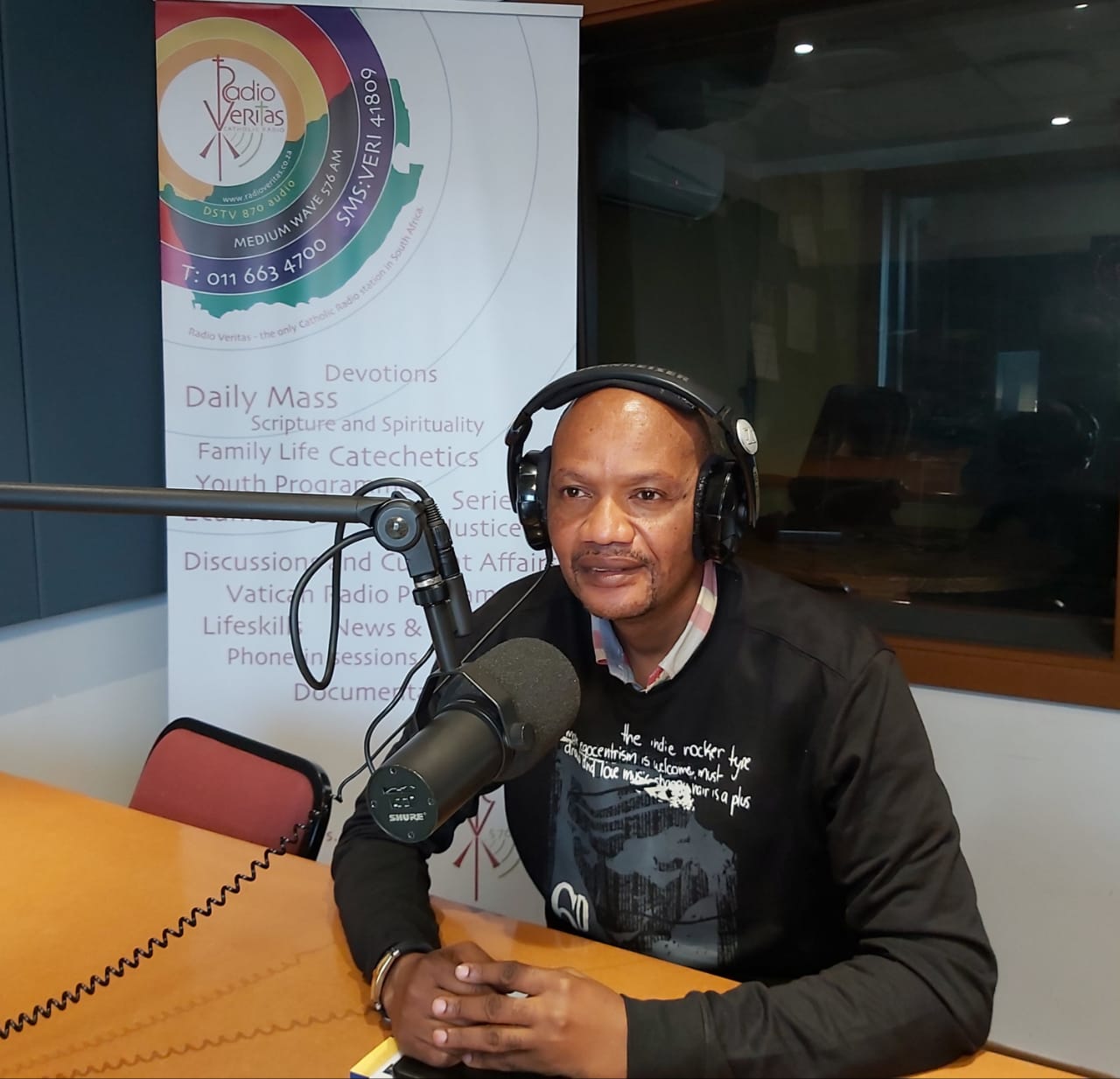 On the 3rd of March, one of our teachers attended a radio show at a Catholic radio station, Radio Veritas. The discussion was around the impact of COVID-19 on the project, its activities and especially on its learning, and on its beneficiaries.
Our teacher shared the difficulties that online teaching represented for him as a teacher, as well as for the learners. Our children, who do not have access to technology at home, had to rely on their parents' smartphones to keep learning. It meant that some of them were not online on time if their parents were not at home during lesson time or if they didn't have enough data to download the lesson for instance. Distance learning was also a challenge for some children as the home environment was not always conducive to learning.
Other topics included the food support offered by the project to its beneficiaries throughout the year as well as the impact of COVID on the project's primary goal, to transition the children into mainstream schools.
Thanks a lot to Radio Veritas for the platform to tell their listeners a bit more about us and how we adapted to the challenges brought by COVID.
Here is the link to the full interview:
Alumni day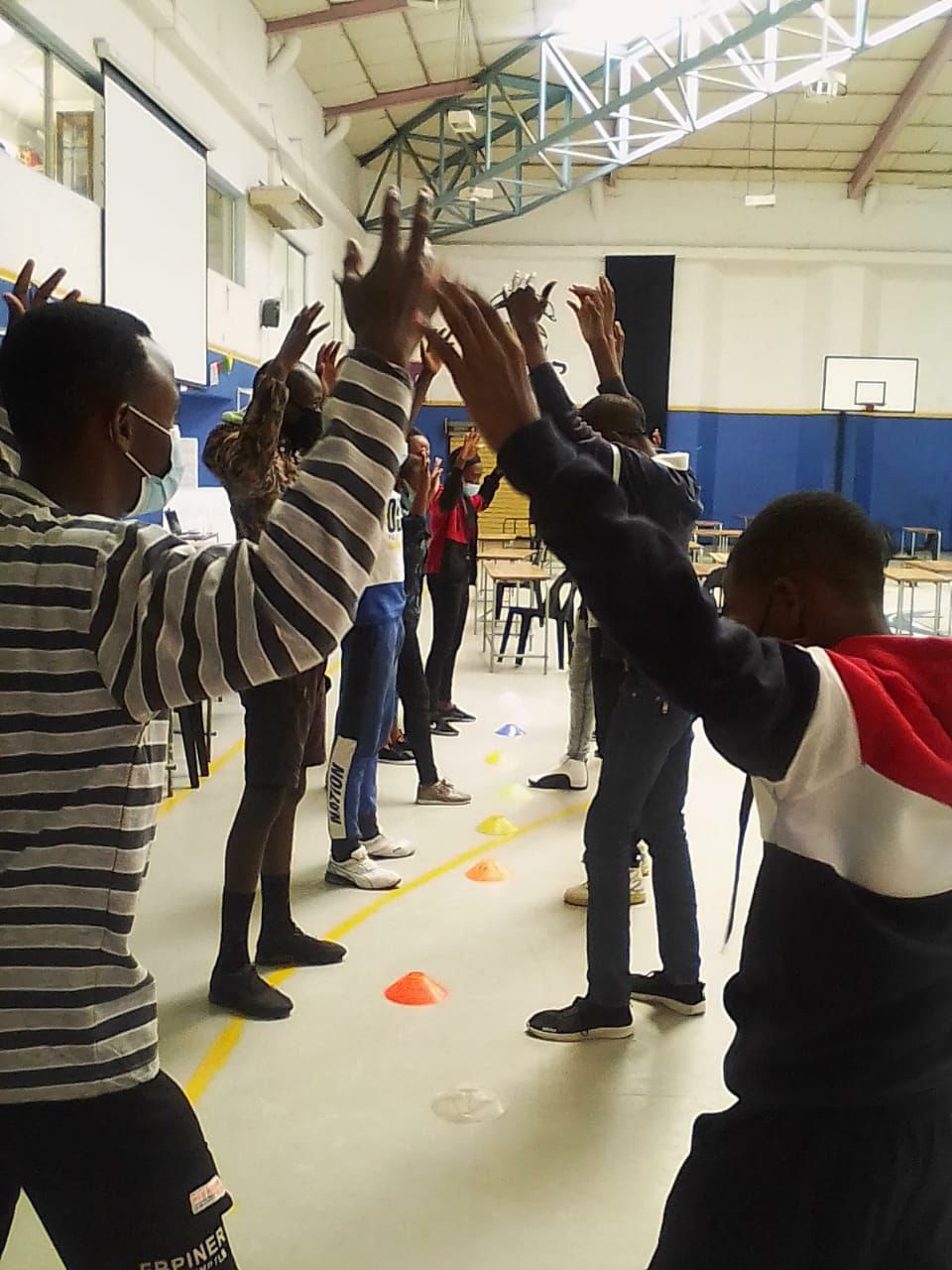 On the 20
th
of March, we were once again fortunate to meet with our Alumni group. The turnout was low, with a number of learners having to attend regular school on the day due to staggered teaching caused by schools covid management plans.
We were also joined by our three new Champagnat Center community members, who bring a consistency and homeliness to the event. The majority of the day was spent at Champagnat Center at Sacred Heart College.
We began the morning with short-term planning, as many of our Alumni are beginning to move towards further education they need to up their game with regard to their approach to work. In the coming months we will cover long-term planning as well as university application processes.
A volunteer, Bulelani, hosted an excellent competitive games session that the kids loved. Then he and Randry did sports while other alumni made lunch with us which we then all ate together.
We look forward to the experiences that 2021 will bring, and to the growth that we are sure to see in the coming year.
Human Rights day celebration
On the 23rd of March, for Human Rights day, the learners of our Observatory Girls' Primary School campuses did some activities on children's rights and responsibilities.
The Grade 2 learners drew their rights and wrote about their responsibilities. For example, they drew an apple that represented the right to food and stated their responsibilities. The Grade 3 learners did both oral and written activities on the same themes. They were then given homework to complete and produced a poster on human rights.
Counseling sessions by a Sacred Heart College counsellor
Karel Weber, a Sacred Heart College counsellor, has been providing counselling for the Three2Six learners who are based on this campus. He is currently counselling 5 of our children at the campus, for an hour twice a week.
The objective of these sessions is to help children identify and cope with any issues they may be experiencing outside the school environment. This achieves a safe space that allows emotional and psychosocial support. Our learners' mental health and well-being is a priority as it can impact their learning and development.
Sport classes
In addition to their learning, our children have sports sessions and various activities every week with Bulelani, our volunteer from the Eastern Cape. He trains most of our learners, from grade 2 to 7, on two of our campuses.
Most of the activities that the children do are team based, which means that they get to work collectively and to problem solve as a team rather than just to play. These activities encourage learners to learn different strategies and acquire problem solving skills which are essential in life.
Here is a quote from Bulelani on these activities:
"I have a close relationship with the learners, who are always excited when we go on the field for the activities. On some occasions when the activities are cancelled, one can tell how dull the learners' faces become, because they acquire a handful of skills from the sports and at the same time learn new things. I really enjoy training these children!"
Parents meeting and workshop at Holy Family College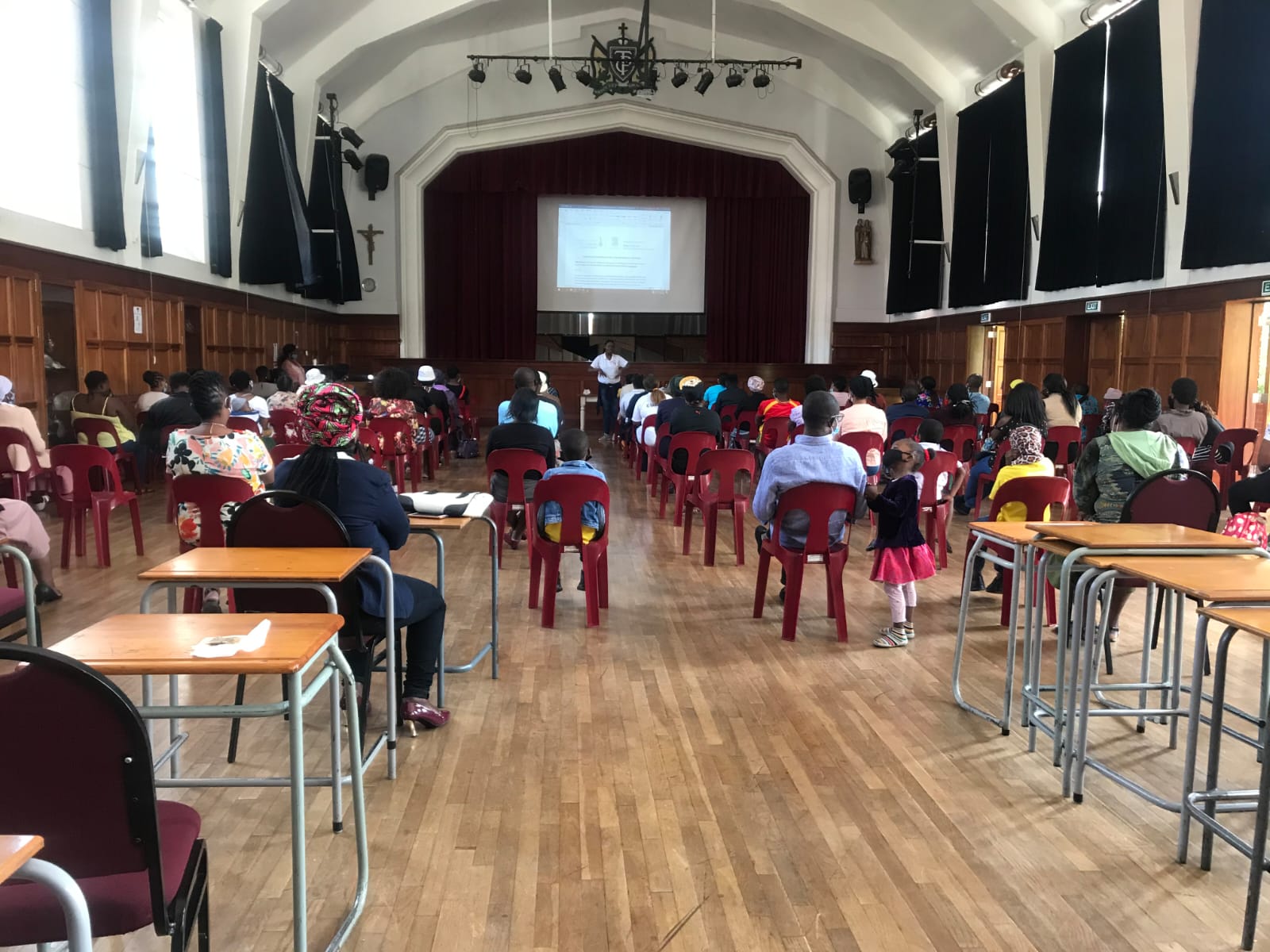 On the 27th of March, a parents meeting was organised at our Holy Family College campus to discuss the children's progress, which was very well attended by our parents.
This Saturday morning was also an opportunity for a drama therapist from Drama for Life at the University of the Witwatersrand to run a workshop with our parents. The objective of this focus group was to investigate the psychosocial stressors that parents face and the skills that they may need to learn to support their children's mental well-being. The other objective was to begin building a community among our parents. This workshop will be a regular gathering as it will occur every end of term going forward.
Easter egg donation for all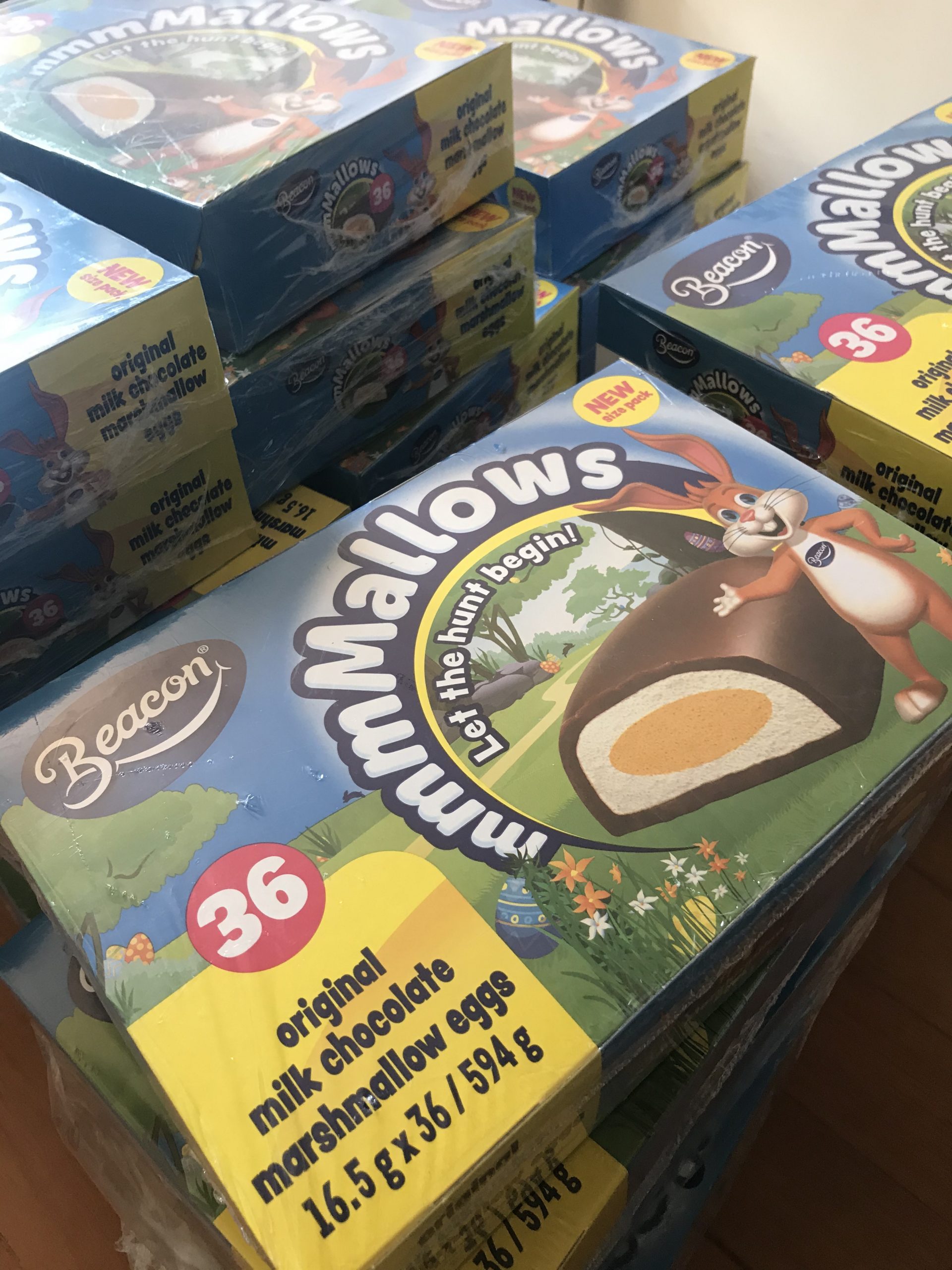 For Easter, the wonderful community from one of our host campuses, Sacred Heart College, came together to collect chocolate eggs for the project. Within a day, over 1000 eggs had been collected and could be donated to all 240 learners and to our teachers. Some were used to organise eggs hunts for our children before the long Easter weekend. Thank you so much to all who donated.
Poems written by our children
This month, the Grade 7s of our Sacred Heart College campus produced beautifully written poems about the difficult reality of being refugees. Our children have got a lot of talent. Below is one of the poems:
Struggling about everything. Not only me,
To be a refugee." (by Gloria)
We will soon turn them all into a booklet for everyone to access them. Stay tuned.
Advocacy update
Participation in the creation of new communications guidelines by Destination Unknown
On 29 March, the project joined the virtual launch of Destination Unknown's new communication guidelines, to support and inspire civil society organisations, policymakers, the media, and all individuals working with and communicating about children and young people on the move, and to influence a shift to more hopeful and positive narratives on them.
Over 70 representatives of various institutions such as Terre des Hommes, the European Commission, Jesuit Refugee Service, and youth including some Three2Six past learners, joined the virtual launch.
There was an opening message by Roberta Metsola, the vice-president of the European Parliament, and a young migrant living in Italy commented on the importance of trust between the host and refugee communities and of inclusive societies. After mentioning the context of the guidelines and the process that led to their creation, the hope-based approach on which the guidelines are based was introduced. A researcher involved throughout the process presented a few general outcomes of the testing of several positive messages on migration in South Africa and Malta, and some representatives of organisations mentioned initiatives that participate in this narrative change.
The project helped with the development of these guidelines by having several engagements with the Destination Unknown team on the hope-based approach and by helping them with the drafting of short stories, slogans and messages on migration related issues that were then tested with a varied audience in the country. This testing included information on Three2Six. One of our past learners and volunteers, Randry, took an active part in the process and joined the Destination Unknown editorial team that worked on the resource.
It is now available here: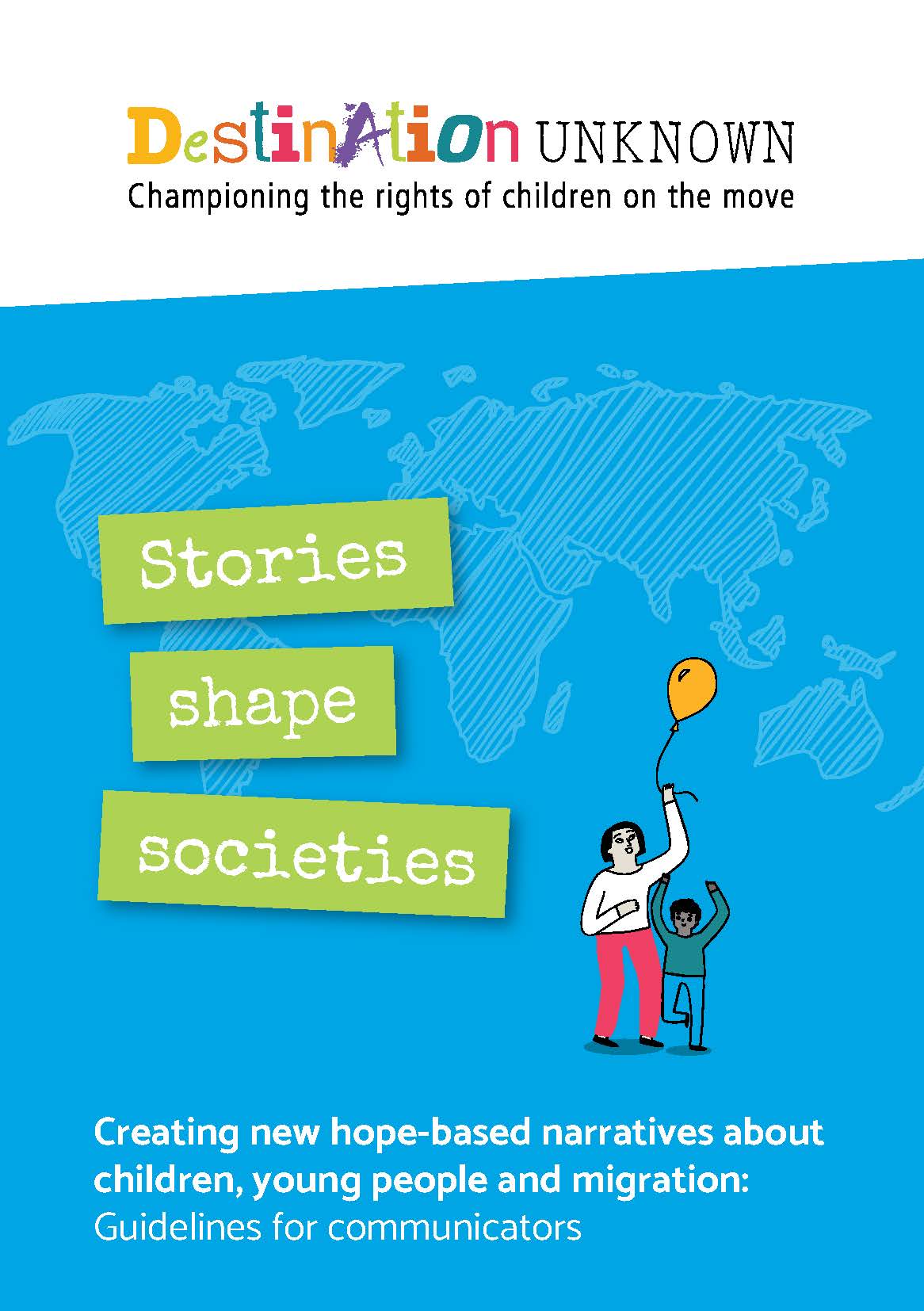 Participation in a Save the Children South Africa project
On 5 March, the Three2Six advocacy officer was interviewed by a researcher as part of a new project of Save the Children South Africa. The organisation was conducting a feasibility survey on implementing skills development programmes for migrant children and other local vulnerable children in South Africa. The aim of the programmes will be for these children's transition from alternative care to independent living or adult life to be smoother through empowerment, employment or entrepreneurship.
The team shared its insights on the skills that children may need to have a better chance of living independently, the skills that they may need to gain employment, as well as the challenges that they may encounter when looking for employment.
Based on engagements with partner organisations and with children and youth themselves, a programme will be developed for them in the coming weeks.

Destination Unknown virtual assembly
Between the 1rst and 4th of March, the project took part in the Destination Unknown virtual assembly which brought together around 20 participants, from youth groups and representatives of various Terre des Hommes offices and of grassroots organisations working in Europe, Asia and Southern Africa.
The aims of the assembly were to identify opportunities for collaboration and how being part of a network can help increase impact, to share experiences and learn from different perspectives in different regions of the world, and to review current activities and ways of working.
It comprised membership engagement sessions on how COVID impacted the operations of organisations and the challenges faced by children and youth on the move for instance, as well as capacity building including on how to campaign effectively.
This virtual assembly was also a great opportunity for a representative from the project to introduce the model of Three2Six in a knowledge hub session which received interest from the participants.